Summer 2023 Junior/College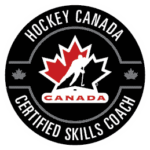 With over 27 hours of prep time, we will work on skills and details of the game that are normally overlooked during the winter period. Focus on speed, agility, skating, passing, shooting and puck protection to enable you to showcase yourself for tryouts. This will give you confidence to be the impact player you want to be. Small groups will maximize repetitions and feedback. 
This is an invitation only camp.
Goalies won't be left out. They will have an on-ice instructor work with them to improve and solidify the technical part of their game.
Limited number of spots available, don't miss out!!!
Only 15 Players and 2 Goalies
Dates: 
July 10,12,13,17,19,20,24,26,27,31, Aug 2,3 10am: Canlan Sports Complex (Highlander)
Aug 8,9,10,11,14,15,16,17,18 @10am, Jonathan Toews Sportsplex (Dakota)
Cost: Player: $1450 Goalies: $1025 
Phone: 204-807-3575