Sanford Hockey School 2023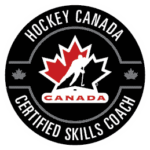 Sign up fast, we sell this out and get waiting list for every group.
This camp's main focus is on skating, speed, agility, passing and shooting in a safe and fun environment. As well, we will work on individual puck skills enabling players to have more success in game situations. This enhances offensive and defensive skills: therefore, increasing their skill set. Age advancement or placement in a different group is left up to J. P's discretion.
Goalies won't be left out. They will have an on-ice instructor to work with them to improve and solidify the technical aspects of their game.
Dates: 
September 5,6,7,8,11,12,13,14
Ice times all at Sanford Arena
U9: 5:15-6:15pm
U11: 6:30-7:30pm
U13: 7:45-8:45pm
U15 & U18: 9-10pm
Price: $ 335 including GST, Goalie price: $265 including GST